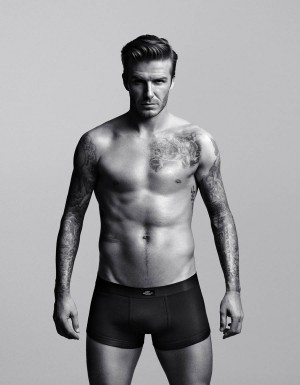 NEW YORK, Jun 5, 2012/ — This Father's Day, help your favorite Dad feel a little closer to the glory that is Beckham by giving him a piece of the action with the David Beckham Bodywear for H&M collection!
And if Dad has not caught it on TV yet, make sure that he is in front of the small screen when David Beckham's Burger King commercial is on. It is as sexy as it could get even considering that it stars a man and he is fully clothed! Now, don't you think Dad will like to have even a part of Beckham's appeal?
In stores starting June 7th, just in time for Father's Day, the David Beckham Bodywear for H&M collection is something to look forward to.
It's not every father of four who can lead the LA Galaxy to a MLS Cup victory, fearlessly adorn a billboard in his H&M underwear, and receive a shout out from President Obama– yet Beck's has managed to do all three!
International retailer H&M, Hennes and Mauritz, popular for supplying fashion and quality at the best price, will be offering a range of items from the David Beckham Bodywear collection – including briefs, boxers, tanks, and tees, all starting at$12.95!
Whether Dad is yearning for a sexy look or a comfy and casual feel,David Beckham Bodywear for H&M has him covered with a variety of styles in white, grey, and black.
Plus, because one will never do…buy one piece of David Beckham Bodywear and get the second at 50% off for Dad!
Discount valid for a limited time only – June 7th thru June 17th.
In stores nationwide, visitwww.hm.com for store locations and more information.