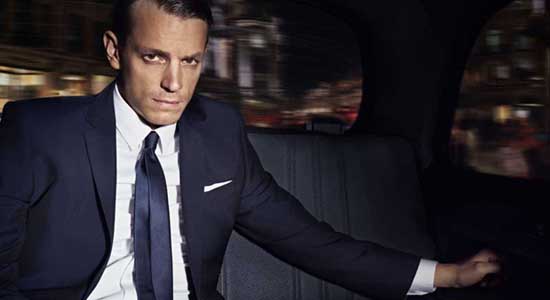 NEW YORK, Aug 16, 2012/ — In addition to playing the lead in the remake of "RoboCop," actor Joel Kinnaman will also be showing off H&M's menswear this fall.
Joel, who made his international breakthrough in his role in the US remake of "The Killing," will appear in a fall campaign filmed by famed video director Jonas Åkerlund.
In the campaign, Joel wears a series of key pieces from H&M's fall collection, including a green varsity jacket layered over a navy crewneck and denim shirt. The collection also features cardigans, corduroy pants, an updated version of the classic slim overcoat in navy, and a gray single-breasted suit.
The commercial will be available for viewing in its entirety on hm.com beginning October 5, with edited versions used as a TV campaign.
"H&M makes it easy for a guy to look great every single day and create a personal style. Their men's collection always gives me a choice of how I want to dress, whether it be sharp in a suit and polo-neck, or more relaxed in jeans and a tweed jacket. That's why I'm so happy to be the face of H&M this season," says Joel Kinnaman.