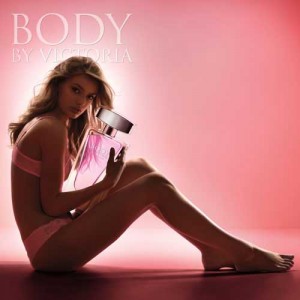 DALLAS, Aug 5, 2012/ — Launched in conjunction with the Body by Victoria underwear collection, the new Body by Victoria fragrance was created with one in mind – sexy skin.
Body by Victoria is inspired by the sensual feeling of lingerie against bare skin—the rush of femininity a woman gets when she wears her sexiest pieces. Make it the first thing you put on in the morning; the only layer you leave on at night.
Bursting with lush florals and earthy musk, Body by Victoria radiates with warmth and confidence. It's the essence of being a woman: effortlessly sensual and sophisticated. Modern, yet destined to become a classic.
Wrap yourself in Body by Victoria. Sensual and stunning; forever fresh; iconic from get go!
A FRESH FRAGRANCE
TOP
Mandarin, Peach, Raspberry Leaves, Water Blossoms
MIDDLE
Orange Flower, Ginger Lily, Magnolia, Lily of the Valley
DRY-DOWN:
Musk, Precious Woods, Sheer Amber, Orris
THE COLLECTION
Eau de Parfum, 3.4 oz./$65
Eau de Parfum, 1.7 oz./$49
Fragrance Mist, 8.4 oz./$25
Fragrance Lotion, 8.4 oz./$20