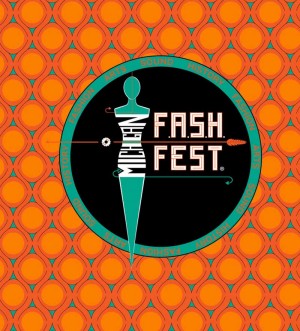 DETROIT, Aug 21, 2012/ — Better known as "America's Automotive Capital", Detroit now plans to add another moniker to its long list of nicknames with the Michigan F.A.S.H. Fest which will be held to highlight Michigan's locally grown talent in "F" (fashion), "A" (art), "S" (sound) and "H" (history).
September 8th, the first annual high end Runway Industry Showcase on Library Street in Detroit, created as a professional "go to".
September 12th, The "Reveal" Beauty and Trend Event at the Detroit Opera House, created as a "show off".
September 15th, The Premiere Festival in Birmingham, Shain Park, created as a "show up" for community involvement.
These three individual events highlight talent with a Michigan connection through F. = Fashion, A. = Art, S. = Sound, and H. = History. Each day is a glorified "show and tell", a positive platform, a point of purchase and the key to power forward to ensure an economic boost. Think Fashion, Think Future!
On September 8th, from 8pm-12am coveted buyers and dedicated fashionistas will be enthralled with the Runway Industry Showcase Spring/Summer 2013 designers' full collections, plus a collaborative segment of more designers showing a tease of their latest looks.
Michigan F.A.S.H. Fest welcomes featured designers Nzimiro Oputa of "Fashion Star" as he returns home to launch his twist on menswear line, Jag Saint Joi; Fotoula Lambros, renowned for her collection of women's ready-to-wear with innovative, elegant draping techniques; Lyudviga Shneyders Couture with her impeccable collection of custom designs and ready-to-wear; and a collaborative showcase by Raminta Vilkiene, Cynthyah Beamon and Que Shebley.
On September 12th, the debut of The "Reveal" Beauty and Trend Event, a signature celebration, is from 7pm-9pm. The evening will commence with Avant-garde overtones filled with intrigue for both industry professionals and guests. The edgy theme of "Queen of the Night" will salute Opera with behind the scenes, back stage antics and rare photo ops.
On September 15th, the 10am-5pm free premiere festival invites all ages to participate in awe inspiring installations. See "Head to Head" and 3D food sculpture competitions. Ticketed: Food Alley's gourmet trucks, puppet shows and workshops. Art will be available for purchase.
For more details; www.michiganfashfest.com