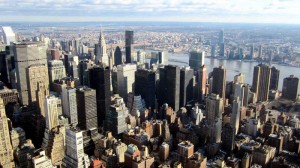 NEW YORK, Aug 21, 2012/ — We have special days throughout the year, but did you know that we have a National Underwear Day? Better yet… this has been going on for the past 10 years!
Celebrating the first decade of "National Underwear Day" tomorrow, Freshpair.com, the leading online underwear retailer will unveil its one-of-a-kind "It's Time for a Change" pop-up store in New York City.
Paying homage for 10 years of underwear celebration, Freshpair invites everyone to 315 W. 57th Street in Manhattan, August 22 nd and 23rd, from 11 a.m. to 7 p.m. daily to "Get Briefed" on Underwear Style I.D. plus an online personality quiz.
The "It's Time for a Change" experience store will offer free underwear from the event's title sponsors—Calvin Klein, Wacoal, Leonisa, Emporio Armani, 2xist, C-IN2, Rated M, and others—as well as demonstrations of Freshpair's signature At Home Bra Fitting and Men's Underwear Club services, advice from style gurus, exclusive specials and giveaways, and a walk through model alley where (you guessed it) New York's top models will be showing off the latest underwear looks.
Designed to emulate the unique online experience that Freshpair provides its online customers, the "It's Time for a Change" pop-up will engage visitors at first glance. With dozens of underwear brands and styles showcased on a bevy of beautiful models, personalized advice and style tips from Freshpair experts, exclusive specials and giveaways, refreshments, music, and VIP treatment in the Freshpair Lounge, consumers will delight in the celebration that is National Underwear Day®.
But the fun isn't limited to New York. Everyone is invited to "get briefed" on his/her underwear personality with Freshpair's signature "Underwear I.D. Quiz" and receive special offers on future purchases. Visit quiz.freshpair.com to participate.
For more information about National Underwear Day® visit www.Freshpair.com.