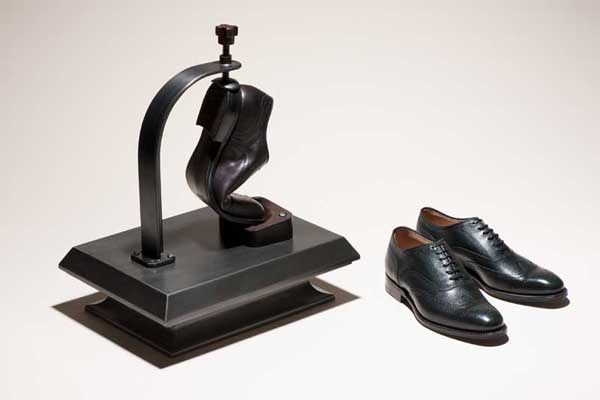 MILAN, Oct 10, 2012/ — On the heels of Milan Fashion Week, Church's unveils the new "Flexible Goodyear Welted Collection" which has been made using an innovative manufacturing process which transforms the traditional Church's welted sole into a more flexible and updated one.
The secret lies in the use of a lightweight rib on the insole which grants flexibility and instant comfort to the wearer whilst maintaining the "English" resistance properties normally expected from a Church's shoe.
The innovative Flexible Goodyear Welted Collection is obtained by a combination of special "oil" treatments handmade on the sole and by sophisticated tanning processes aimed at softening the leather, thus combining Church's classical construction with a new and contemporary twist.
The new soles can be bent almost in half, something expected in softer continental shoes of non – welted construction such as a driving shoe or slipper, but never in a formal business shoe of this type.
The wearer will be instantly attracted to this new found lightness, flexibility and comfort from the very first step.
The re-engineered Goodyear welted collection comprises of five models which has been styled in royal polish and brushed calfskin (fume tricolor) in a wide range of colours: brown, navy, green, grey, camel, black, burgundy, dark green and smoke.