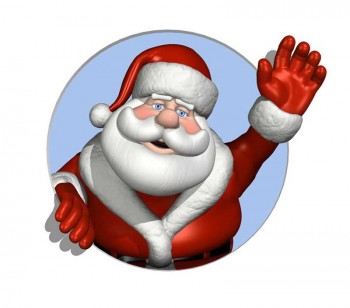 WASHINGTON, D.C., Nov 20, 2012/ — Children's wish lists this holiday season are full of the latest gadgets such as Apple iPads and the Nintendo Wii U, but there's still demand for some classic gifts like LEGOs, dolls and toy cars according to NRF's 2012 Top Toys survey conducted by BIGinsight.
A surprise item in this year's' top ten is 'Furby', which ranked number three on girls' wish lists and number nine on boys' lists. Furby became a must-have item and child favorite in the late 90s but has since undergone a digital makeover complete with LCD eyes and compatible iPad apps. Video games also appeared on both lists this year.
Other popular toys for girls include Monster High Dolls (#4), Dora the Explorer (#8) and apparel (#10.) Savvy little girls also asked for iPads (#9) but the top item is once again Barbie, which continues to hold her own as the number one toy for girls. For boys, LEGOs jumped from the number two spot in 2011 to the number one spot this year, proving that imaginations can and do conquer video games. Other popular toys for boys include video games (#2), Xbox 360 (#5) and Nintendo Wii U (#6).
According to NRF's holiday survey, 45.1 percent of consumers plan to buy toys this holiday season.
2012 Top Toys for Boys
1. LEGO
2. Video Games
3. Hot Wheels
4. Cars (generic)
5. Xbox 360
6. Nintendo Wii U
7. Transformers
8. Remote Controlled Vehicles
9. Furby
10. Trucks (generic)
2012 Top Toys for Girls
1. Barbie
2. Dolls (generic)
3. Furby
4. Monster High Dolls
5. Disney Princess
6. American Girl
7. Video Games
8. Dora the Explorer
9. Apple iPad
10. Apparel