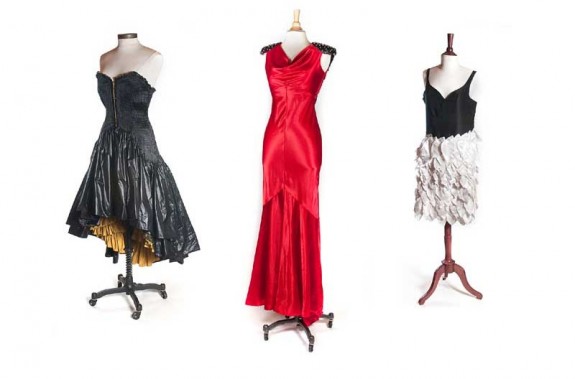 PITTSBURGH, Nov. 26, 2012 /— Teens with a love of fashion and style are challenged to unleash their creativity for an opportunity to earn a tuition scholarship and be named a winner in The Art Institutes Passion for Fashion Competition 2013. Entry deadline is Feb 14, 2013.
Two national competition grand prize winners will each earn a half-tuition scholarship to attend an Art Institutes school, receive a VIP trip to New York City, participate in a "meet and greet" at Seventeen magazine's New York City offices, have lunch with a Seventeen Style Pro, receive a $500 shopping spree at DKNY with the Style Pro, and a $500 gift card to shop anywhere in the Big Apple.
The competition consists of two separate categories: 1) Fashion Design and 2) Fashion Marketing & Merchandising and Retail Management. For the Fashion Design category, entrants submit three original sketches of an evening wear garment; and for the Fashion Marketing & Merchandising and Retail Management category, entrants submit a fashion trend forecast board.
Entrants must choose an Art Institutes school that they wish to represent in this competition, and later attend. Local competitions will take place at each participating Art Institutes school throughout U.S. and Canada.
Each local Fashion Design competition winner and each local Fashion Marketing & Merchandising and Retail Management competition winner will earn a $3,000 tuition scholarship to The Art Institutes school they represent in the competition. Local first place winners in each category will move on to the national competition where the national grand prize winners will be chosen by a panel of fashion industry professionals.
For more information please visit: www.artinstitutes.edu