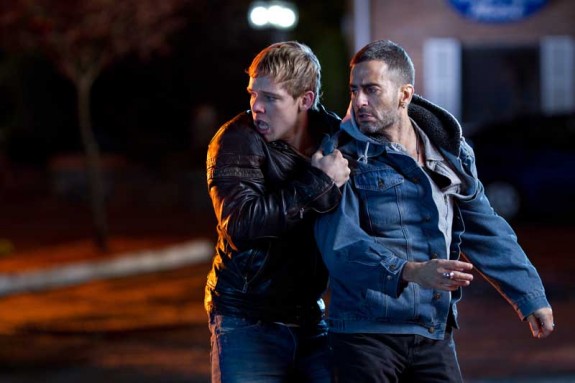 DALLAS, Apr 8, 2013/ — To fashionistas, Marc Jacobs does not need an introduction; to the rest of the world, he will be known as the actor who debuted at DISCONNECT, a dramatic thriller directed by Henry Alex Rubin.
A movie for our times, Disconnect is about a hard-working lawyer who attached to his cell phone and can't find the time to communicate with his family. A couple is drawn into a dangerous situation when their secrets are exposed online.
A widowed ex-cop struggles to raise a mischievous son who cyber-bullies a classmate. An ambitious journalist sees a career-making story in a teen that performs on an adult-only site.
They are strangers, neighbors and colleagues and their stories collide in this riveting dramatic thriller about ordinary people struggling to connect in today's wired world.
The movie stars Jason Bateman, Hope Davis, Frank Grillo, Michael Nyqvist, Paula Patton, Andrea Riseborough, Alexander Skarsgard, Max Thieriot and of course, Marc Jacobs.
Disconnect hits theaters Friday, April 12th!
Photos courtesy of DISCONNECT
Film Clip with Marc Jacobs