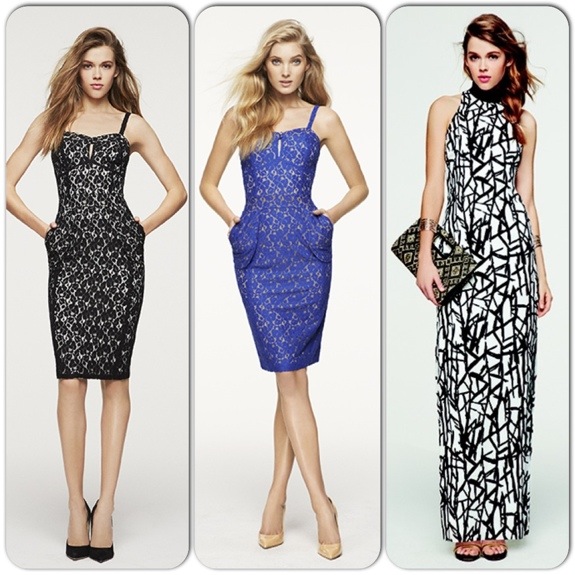 DALLAS, May 6, 2013/— The theme for the ninth episode of NBC's "Fashion Star" was "Trending Then & Now," where design competition contestants were tasked with creating a look that echoed past fashion eras.
In the end it was only Cassandra Hobbins and Hunter Bell who created dresses stylish enough to delight Express buyer Erika De Salvatore.
The long, slender silhouette of Hobbins's '60s-inspired column dress gave the Express customer "an unexpected shape" said De Salvatore, but still "radiates a sexy, body-conscious look she will love." Featuring a mod black and white print, the sleeveless dress retails for $98.
The slinky silhouettes continued with Bell's "beyond sexy" lace dress, a style that captured 50's "Mad Men" glam. The "silky soft lining with a peek-a-boo lace overlay" gave the dress a "hot-right-now" style according to De Salvatore.
With a slight peplum around the waist and all-over colored lace, the dress is available in both blue and black and retails for $69.90.
All items are available for purchase on express.com/fs.