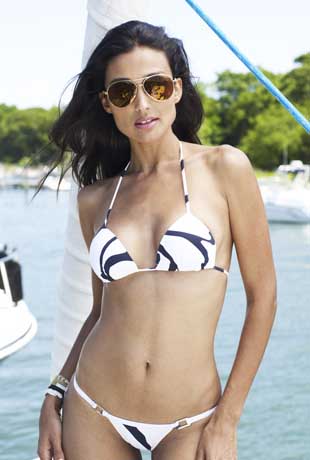 DALLAS, May 1, 2013/ — The brainchild of Pooneh Mohazzabi, JOGO is a beach lifestyle collection that combines high-quality craftsmanship with innovative and chic designs.
The international scope of Pooneh's work, multi-cultural and diverse life experiences have taken her to all the corners of the world and contributed to her international and eclectic style, which is reflected in the collection.
An expert in global beach fashion, Pooneh is inspired by the breathtaking beaches found in Indonesia and Brazil – blending their international influences such as colors, textures and customs into each cutting-edge, figure-flattering silhouette.
The 2012/2013 collection is made with the highest quality fabrics and injected with vivid colors that are a vibrant reminder and inspired by Rio Carnival.