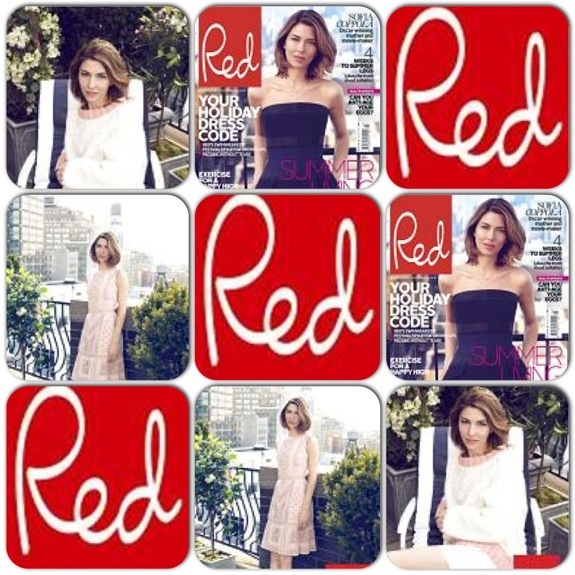 LONDON, May 28, 2013/— Award winning director and scriptwriter, Sofia Coppola, (42) talks about the culture of celebrity in the latest issue of Red magazine– on sale May 29th
The daughter of legendary film director, Francis Ford Coppola, appears across six pages of the leading women's luxury lifestyle magazine as she prepares for the release of her new film The Bling Ring featuring British actress Emma Watson.
Sofia chats to Red about the new film – based on the true crime story of an LA gang who burgled the homes of celebrities; about being impressed with Paris Hilton who plays herself in the film and the pressures of living up to the legacy of the famous Coppola family.
A true style icon with age defying looks, Sofia has been photographed by Max Abaidan for Red, in a range of Spring/Summer designs including Miu Miu, Valentino and Chanel.
Interview Highlights
On why she chose to make her new film 'The Bling Ring' after reading an article by Nancy Jo Sales on the LA gang in a magazine:
"I thought it was a great basis for a movie and, as we have a film company in the family [American Zoetrope, co-founded by her father], I wanted to find out if anyone had optioned the script. I wasn't thinking it was something I would do myself, but I met the journalist and the more I got into it, the more it took over. I could not have made them up [some of the lines taken directly from Sale's transcripts] if I'd tried."
On researching teenagers for her new film 'The Bling Ring':
"I talked to my friend's 17-year-old daughter about the slang that teenagers use, and this lovely young lady explained that all her friends call one another 'bitches, sluts and whores'. I also went to clubs in LA with all the girls dressed up in miniskirts and sky-high shoes. That was pretty exotic. Everyone was texting, taking pictures, and I tried to put as much of that in the film as possible. It was almost sci-fi, this idea that living does not count unless you are documenting it. All those things interest me and say so much about our culture, and what is emphasised as important."
On casting Paris Hilton in her new film 'The Bling Ring':
"Actually, I was impressed [with Paris Hilton]. She is more self-aware than you would expect. She was very helpful in making the movie, and aware yet relaxed about her image."
On featuring Paris Hilton's expansive closet in the film:
"I wanted to show what it is really like to be in Paris Hilton's closet – the thrill of entering it. It's like a candy store. It was pretty impressive. I could not believe the amount of clothes. But Paris was cool."