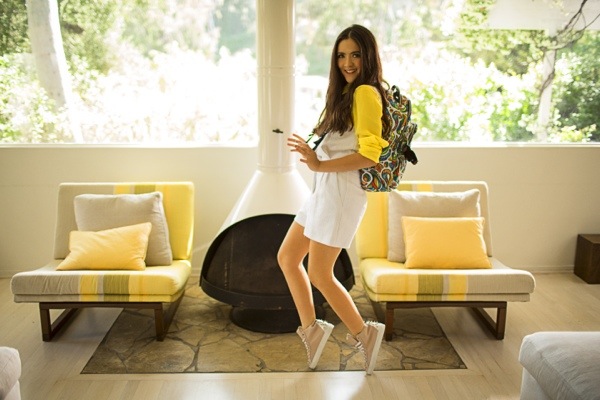 NEW YORK, JUNE 25th, 2013 /FW/ Kipling, the global go-to accessory brand, is excited to announce Isabelle Fuhrman as the face of the Fall 2013 Back to School campaign.
Known for her roles in Hollywood blockbusters including Orphan and The Hunger Games, Isabelle is a young talented actress as well as a very fashion darling! Featured on the pages of W Magazine and Glamour Magazine, Isabelle now poses Kipling campaign shot by celebrity and fashion photographer Mike Rosenthal and directed by Marcel Wepper
Looking for someone who would embodies the spirit of its target customer, Kipling found in Isabelle the fun and whimsical side of the brand, but also the practical and organized side. Having to juggle beteween her student life and acting career, Isabelle said: "Kipling has a really good way of making bags very fashionable. If you have a school uniform, which I did, if you just throw on a printed backpack, it adds a lot of fun to it. [And now] when I go on set, I [still] have to bring my schoolbooks – and I bring them in my backpack!"
The campaign will go in store on July 1, 2013 in all Kipling retail stores, select Macy's stores and specialty boutiques.