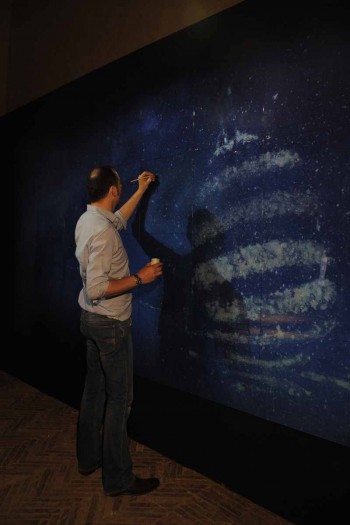 FLORENCE, Italy, Jun 19, 2013/ — Yesterday, at Pitti Immagine Uomo, Marina Yachting presented not just its latest collection but also the Marina Yachting Art Lab, an extraordinary collaboration between Mazzotta Art Selection and Marina Yachting.
Under the direction of the curator Leonardo Rotatori, the artist Federico Guida has created a framework-map that pushes the boundaries of the Marina Yachting brand moving from the logo itself, transformed from a spinnaker sail in a celestial constellation outlined as a nebula.
Seafarers Marina Yachting change with air and water are improvised cyber-explorers extra-dimensional. The imaginative poetry replaces the pragmatic view of jackets, sweaters and pants.