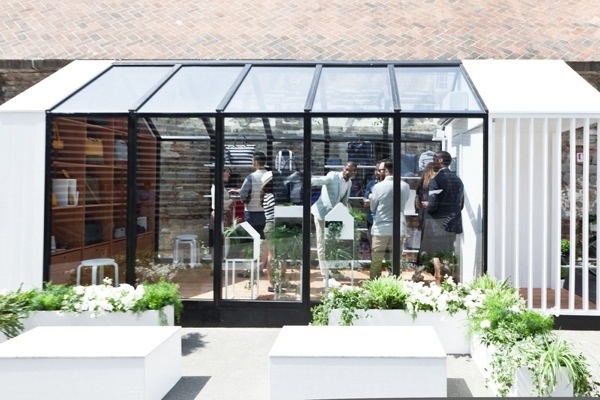 FLORENCE, ITALY, JUNE 19TH, 2013 – June 17th was day one at Pitti Uomo and marked also an exciting start for WANT Les Essentiels de la Vie!
Byron and Dexter Peart, the creator behing WANT, are pleased to unveil The Garden House, a special concept exhibit to showcase their Spring/Summer 2014 collection.
The custom-built structure, located within the Piazzale delle Ronde, provides a warm and inspiring environment to introduce the latest offering of bags and accessories–an optimistic and bright expression of the season to come.
UPDATE
Providing an ethereal space to preview the collection, The Garden House was in full bloom with inspired design for the season ahead. And after an exciting week of introducing the Spring/Summer 2014 collection to key buyers and media attending Pitti Uomo, The Garden House by WANT Les Essentiels de la Vie has established itself as one of the must-see exhibits of the season!
Modern, graphic prints and thick, bold stripes make a strong statement, with bright pops of color–Sahara Red, Yellow and Blue Gem–punctuating the collection throughout. With a focus on detailed interiors and unforgettable exteriors, Spring/Summer 2014 strikes the balance between ultimate form and function.