MIAMI, July 23, 2013/ FW/ — Entitled 'Betsey Johnson Spring/Summer 2014 Collection', the American designer and renowned fashion icon, Betsey Johnson, hosted a dazzling evening, full of fun and flare to launch her new Spring/Summer 2014 swimwear collection during Mercedes-Benz Fashion Week.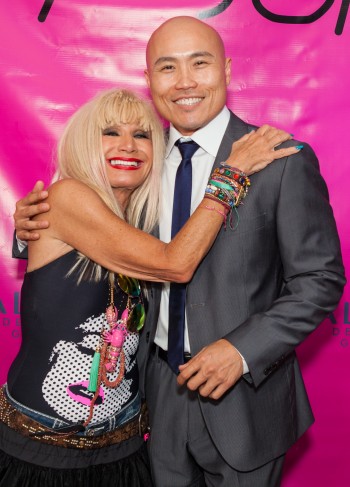 The festive evening held on the chic rooftop of The Betsy Hotel in Miami celebrated Betsey Johnson's new S/S 2014 swimwear collection, as well as shared the exciting news of Betsey's exciting, new partnership with innovative swimwear manufacturer, Malibu Design Group, who has been at the forefront of the swimwear industry since 1982, as well as offers exceptional fit and quality, combined with cutting-edge design swimwear styles for all ages.
Malibu Design Group's President Henry Fan commented "We are excited to partner with the iconic brand Betsey Johnson. This is a great way to expand our contemporary portfolio and we are honored Betsey is leading us there."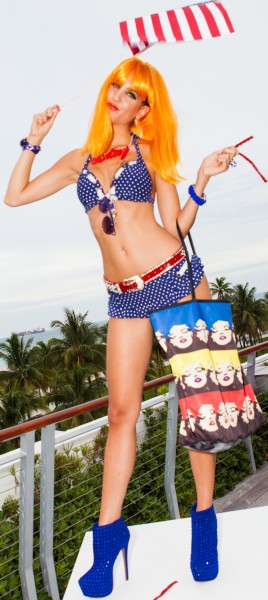 For the new Betsey Johnson swim line, the inspiration of the Spring/Summer 2014 collection was influenced by the vibrant, fashion icon, Betsey Johnson herself. Inspired by Betsey's infectious energy, quirky sensibility and great love of color to drive the design direction, the modern collection showcases Betsey-licious swimwear looks that consist of feminine ruffles, bows, peplums, embellishments, and edgy, sheer mesh inserts.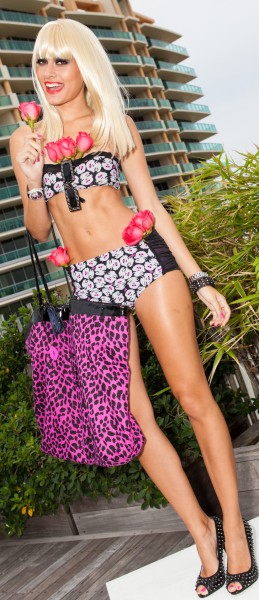 Betsey expressed "My swim is for the young and the forever young! It's fun and flirty and a little bit rock and roll. I want my girls to feel good in my suits so it's also all about the fit!"
Betsey Johnson's Spring/Summer 2014 swimwear collection retails between $120 and $150, and the collection will be available in October 2013 at department stores worldwide and online.
For More Information about Betsey Johnson and the Malibu Design Group, Check Out:
@xobetseyjohnson
[DARBY RADCLIFF]
 Photos Courtesy of Factory PR