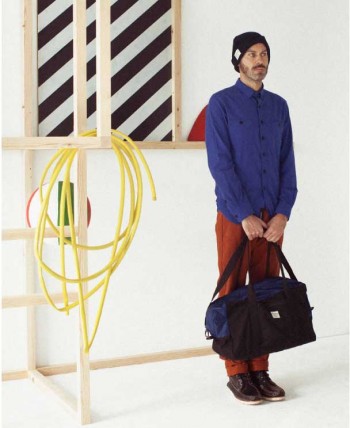 PARIS, Jul 15, 2013/ — Eighteen years after its inception, Loreak Mendian continues to be strong as its two founder Victor Serna and Xabi Zirikiain refuse to waver with their youthful idea: the creation of a clothing brand.
Of course that first salvo of energy had long dissipated; what had stayed were passion and the entrepreneurial spirit which continues to drive the brand.
Loreak Mendian has been classified as "street" yet it rejects to be pigeonholed as it continues to evolved as seen in the Fall 2013/Winter 2014 menswear collection. The raw woodsman can easily morph into an urban artist; it's raw yet polished at the same time. It is rustic bordering on bucolic but the asphalt jungle is nipping at its heels.
Loreak Mendian Fall/Winter 2103-1014 collection remains true to the label's philosophy of pouring its creativity and lifestyle into the manufacturing of quality clothing.