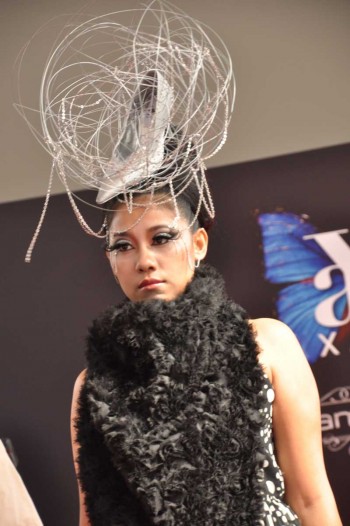 KUALA LUMPUR, Malaysia, Jul 2, 2013/ — Last month, Malaysia's luxury bespoke footwear purveyor XALF celebrated the launch of its Metamorphosis collection with a fashion show.
With the show held at Lotus Malaysia's flagship showroom for its cars and other motor vehicles, it was a true delight to the celebrity and fashion influencers audience when a radiant Vanessa Chong was glamorously dropped off in the brand new Lotus Evora Chrome.
The emcee sashayed on stage and proceeded to reiterate the brand's accomplishments and milestones – including the much lauded appearance of a yellow patent leather XALF creation on the feet of Japanese actress and international supermodel Ai Tominaga.
Guests and members of the media were also able to peruse the Metamorphosis collection at close quarters in exquisite display cases that playfully highlights the fluttering silhouettes of the new entries into the XALF stable.
"Today we celebrate by showcasing the outstanding creations of two young Malaysians," exclaims Vanessa. "Their partnership is proof that creativity is flourishing in our nation and Lotus Malaysia is one of the best platforms to promote such talent."