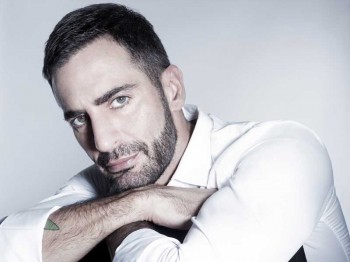 NEW YORK, Aug. 12, 2013 / — On Friday, Aug 9th, Marc Jacobs launched his namesake cosmetics line, Marc Jacobs Beauty exclusively at Sephora, sephora.com and in select Marc Jacobs stores.
Born from a synergistic collaboration between Marc Jacobs and Sephora, the expansive Marc Jacobs Beauty collection contains an assortment of 16 innovative complexion and color cosmetics, and four chic and luxurious makeup brushes.
As with his fashion, Marc's rule-breaking creativity is at the heart of his makeup vision. For Marc, it's about the spirit of youth, confidence and experimentation. He inspires you to push the boundaries and create your own style. So indulge in the impeccably exquisite textures, take liberties with his provocative shades, and play with his daring designs.
Marc redefines beauty as imperfectly perfect. "I see beauty in many things and I am attracted to all sorts of imperfection, to style, to confidence or experimentation. It's unexpected and it surprises you."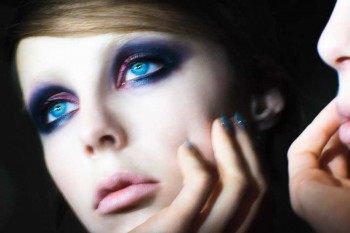 Marc's inspiration for the collection stems from the spirit of "The Girl" and her makeup ritual. "I think the idea of transforming into this person you want to be is a lot of fun…it's this idea of a young woman enjoying creating her look, getting ready for her night out, or her night after her night out."
Marc Jacobs Beauty's smart complexion products offer tomorrow's technology today with state-of-the-art global ingredients, buildable coverage and superb finishes: Genius Gel Super-Charged Foundation, Remedy Concealer Pen, Perfection Powder Featherweight Foundation.
Marc's uncompromising vision led to the creation of Blacquer, invented for the blackest, shiniest black. Find this extraordinary shade in: Magic Marc'er Precision Pen Eyeliner, Lash Lifter Gel Volume Mascara, Highliner Gel Crayon.
The unexpected color range envisioned by Marc offers endless inspiration: Lust for Lacquer Lip Vinyl, LoveMarc Lip Gel, Shameless Bold Blush, Style Eye-Con No. 3 and No. 7 Plush Shadow, O!Mega Bronze Perfect Tan, Enamored Hi-Shine Lacquer.
Marc's personal favorites from the collection are Boy Tested. Girl Approved. Lip Lock Moisture Balm, Brow Tamer Grooming Gel, Remedy Concealer Pen.
Marc Jacobs Beauty makeup brushes offer precision performance for flawless application of his innovative new gel and powder formulas: Face I, Face II, The Blush, The Bronze.