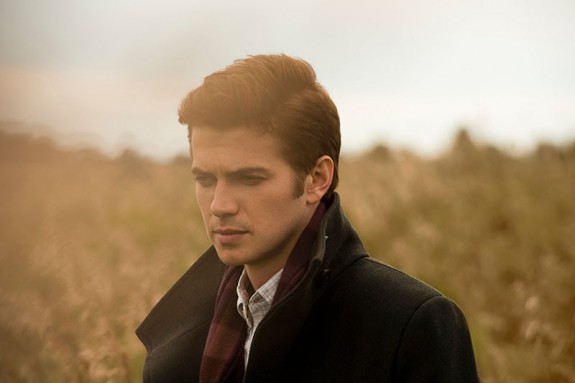 MONTREAL, Sep 16, 2013/ — Hayden Christensen is joining the list of celebrities who has their own fashion line. The renowned actor has collaborated with RW&CO to launch the label "Hayden Christensen for RW&CO" with its initial offering expected to hit RW&CO stores and online in early November.
Described as "stylish and modern menswear", the first "Hayden Christensen for RW&CO" 20-piece capsule collection was inspired by time Hayden Christensen spent at his farm in Ontario during the holiday season. The collection includes coats, jackets, shirts, pants, knitwear and accessories – ideal pieces to build the essential man's wardrobe.
Hayden Christensen fans will recognize the actor's signature modern, relaxed style while loyal RW&CO. customers can expect the attention to detail, fashion, quality and comfort for which the brand is known.
"This collection is a true collaboration," says Joe Fezzuoglio, RW&CO.'s Men's Merchandise Manager, who worked closely with the actor on the collection's development.
"Hayden's enthusiasm for design was apparent in his keen attention to every fabric, colour, print and detail. He didn't want to simply put his name on something that we created; he wanted to ensure that each piece was unique, and he was involved in every phase of product development."
While bringing his distinctive style to the collection, Christensen personally approved each piece for fit, comfort and fashionability. The collection is characterized by the actor's love of texture, pattern and rich colours, including deep plum, teal and mustard.
His unique fashion sense is particularly evident in details that offer both style and practicality: a shirt with moldable wire collar and cuffs; suspenders added to a dress pant; a camouflage-lined jacket; and a reversible graphic print sweatshirt – as well as elbow patches and contrasting lapel details.
Prices for Hayden Christensen for RW&CO. range from $69 for shirts to $249 for coats. Just in time for the holidays, the collection will be available as of November 7 th, 2013 in RW&CO. stores across Canada as well as online at rw-co.com.
Hayden Christensen for RW&CO.: Modern menswear that evokes effortless, confident style.