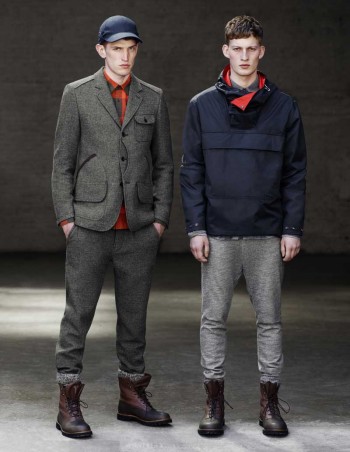 NEW YORK, Sep 17, 2013/ — Taking its name from the "M" in H&M, Mauritz Archive, the new menswear line from the Swedish retailer debuts in selected stores and online on Thursday, Sep 19th.
Enthused by the little-known H&M outdoor heritage, Mauritz Archive drew inspiration from the archives of the venerable Swedish store Mauritz Widforss (the "M" in H&M), which specialized in men's outdoor clothing.
The capsule collection features 21 garments and accessories made from traditional, authentic fabrics perfect for today's "man about town".
Garments include a multi-pocket wool blazer, a waxed cotton utility jacket, quilted and removable linings, a Shetland wool cardigan and jacquard sweater and 5-pocket jeans. Accessories include a leather trimmed knapsack, iPad case and waterproof hiking boots.