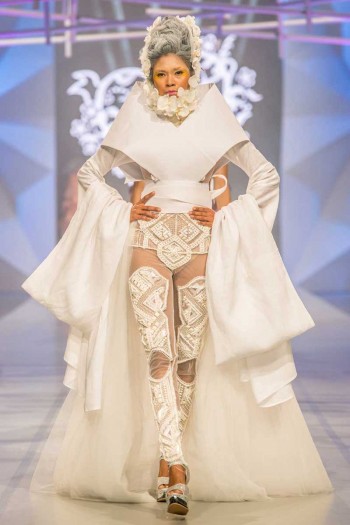 DUBAI, Oct 19, 2013/ — Celebrated for his natural ability to craft extravagant and artistic designs, Furne One, the Dubai-based designer of Amato, is renowned for his creativity and natural panache to transcend everyday trends into classic works of art.
From ethereal bridal wear to playful prêt-a-porter, Amato collections are all about celebrating the real woman – expressive, opinionated, and quirky, with soaring self-respect and the confidence to revel in the power of her femininity.
Originally from the Philippines, Furne One designer and owner of Amato Haute Couture, was mesmerized by fashion from an early age, as he began sketching at the age of ten, having inherited his mother's and grandmother's love for beautiful clothes.
Furne One's first foray into the fashion world saw him win the MEGA Magazine Young Designer of the Philippines Award in 1994; a competition judged by key fashion players, including Josie Natori. Natori recognized Furne's potential and offered him an apprenticeship at his New York design house.
Amato boasts a long list of international clientele that includes supermodel Heidi Klum and singing sensations Katy Perry, Jennifer Lopez, Nicki Minaj, Shakira, Heidi Klum, Nicole Scherzinger, and Amber Rose.
After following the rise of the Amato success, in 2007, Swarovski commissioned Furne to design a stunningly glittering bridal dress, which featured in their limited edition book, Unbridaled. Furne has since partnered with Swarovski to produce show-stopping collections for its Crystallized Swarovski Elements events.