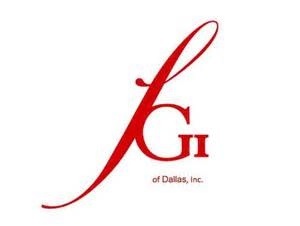 DALLAS, Oct 5, 2013/— Fashion Group International Dallas (FGI Dallas) announces the 2013 Rising Stars in anticipation of its annual Fashion and Lifestyle Awards, 'Night of Stars' gala. The gala is scheduled for 6:30 p.m. – 10 p.m. on Friday, Nov. 15 at the Grand Pavilion of The Trade Mart at Dallas Market Center located at 2100 Stemmons Freeway. Park Place Maserati is the Presenting Sponsor.
FGI Dallas announces the following honorees:
Rising Stars
• Fashion: Elizabeth Anyaa
• Interior Design: Shay Geyer
• Accessories: Susie Straubmueller
• Photography: Mei-Chun Lau
• Beauty: Dera Enochson
The honorees will be recognized at a private party at the Hilton Anatole's Gossip Bar later this week.
Last month, FGI Dallas announced that the award for Lifetime Achievement will be presented to Kay Unger and the Career Achievement in Fashion will be presented to Billy Reid. In addition to these awards, FGI Dallas will present the Shelly Musselman Design Award Scholarship to Holly Hmielewski.
One highlight of the annual Night of Stars gala is the opportunity for local philanthropists and fashion industry supporters to strut their stuff as the "fashion police" in a special runway event.
This year's fashion police comprise the following 12 philanthropists:
• Crystal Wilson Herrera
• Cynthia Smoot sponsored by Mockingbird Station
• Dan Pritchett
• Hamilton A Sneed
• Janet Fresquez
• Jennifer de Socarraz-Fleming
• Jim Duran
• LeeAnne Locken
• Rachel Roberts
• Rhonda Sargent Chambers
• Scott Finfer
• Tre Wilcox
FGI Dallas Night of Stars Ticket Details
Tickets are now available for purchase for the FGI Dallas Night of Stars gala. Ticket prices are as follows:
• $3,000 – VIP Table of 10
• $1,500 – RESERVED Star Table of 10
• $150 – Individual Seated Ticket
• $75 – General Admission
• $50 – Student Admission
Tickets can be purchased online at www.fginos2013.eventbrite.com or by phone at 214-634-0204. A portion of the proceeds from the Night of Stars gala benefits the FGI Dallas Career Day scholarship awards. FGI Dallas Career Day is held annually in April, and is the longest running and largest fashion career day in the country for college and university.