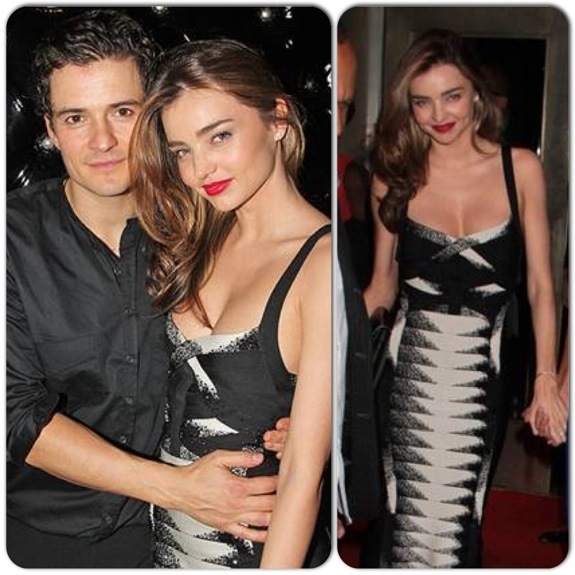 The night belong to Miranda Kerr's husband, Orland Bloom who stars as Romeo in the latest Broadway production of Romeo and Juliet'.
But at Opening Night After Party on Thursday, September 19, 2013, supermodel and wife
Miranda Kerr looked stunning wearing a black and white jacquard Hervé Léger by Max Azria dress.
Miranda was there to support her husband Orlando Bloom on his opening night of his Broadway debut.