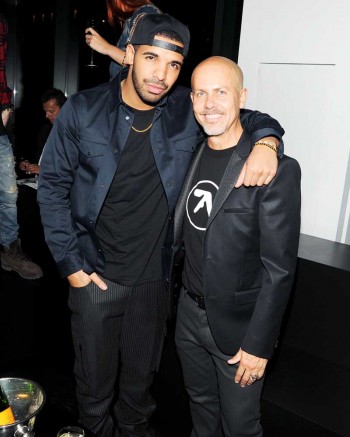 NEW YORK, Oct 25, 2013/ — Female musicians no longer has a monopoly on high fashion for their concert tours. With Kanye West being dressed by Maison Martin Margiela for his Yeezus tour, musician Drake ups the ante for male performers with his 2013 North American tour wardrobe being designed by Italo Zucchelli, Men's Creative Director of Calvin Klein Collection.
Beginning with the performance last night at the Air Canada Centre in Toronto, Ontario and throughout the whole tour, Drake will wear an assortment of Calvin Klein Collection looks, designed by Italo Zucchelli, the brands' Men's Creative Director.
The collection of bomber jackets, hoodies, t shirts, tanks and pants were all designed to fit within three distinctive capsules.
The first group incorporates a photographic print from Mr. Zucchelli's Spring 2014 collection. Depicting clouds and vivid blue skies, the design evokes a similar feel to the cover artwork for Drake's latest album, Nothing Was the Same.
The second set was inspired by Mr. Zucchelli's signature innovative, ultra-modern design sensibility, incorporating hi-tech fabrics, neon details and reflective accents. Drawing from the house's legacy of iconic jeanswear, the third collection is based on head-to-toe denim.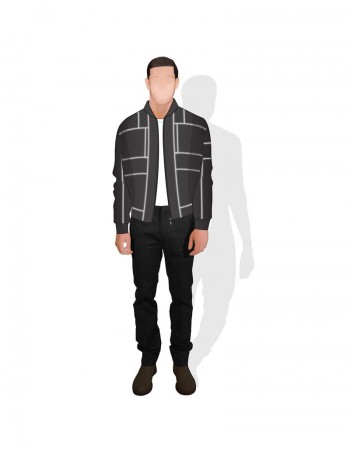 Said Zucchelli, "I love Drake – he is very talented and I like his effortless attitude in terms of his style and music. It's a perfect fit for me to work with him and I am very excited for him to wear my designs for his tour."
Toronto native, rapper and singer, Drake is a Grammy Award winning artist who GQ named "Breakout of the Year" as part of the magazine's annual "Men of the Year" issue in 2010. In 2013, he received his first Grammy Award for "Best Rap Album" for his second album, Take Care.
His latest album, Nothing Was the Same, was released on September 24th of this year and debuted at #1 on the Billboard 200, selling over 650,000 copies in the first week.
His North American 39-city arena tour kicked off on October 18th and will be making a stop at Barclays Center in Brooklyn on Monday, October 28th. For more information, visit drakeofficial.com.
In addition to wardrobing Drake for the tour and past red carpet events and appearances, Mr. Zucchelli has a long history of dressing top musicians, including Kanye West, Jay-Z, Usher, Justin Timberlake, Ne-Yo, John Legend, Bryan Adams, Joe Jonas, Jared Leto, Tyrese Gibson, Jamie xx (Jamie Smith), Tinie Tempah, Kid Cudi and Miguel, who opens for Drake on the North American tour.
IMAGE CREDIT: © 2013 Billy Farrell/BFAnyc.com
CALVIN KLEIN COLLECTION NYFW PARTY AT SPRING STUDIOS (9/12/13)
IMAGE CREDIT – SKETCH: © 2013 Italo Zucchelli, Calvin Klein Collection