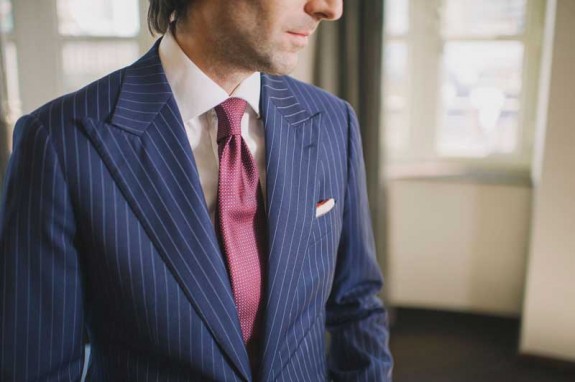 DALLAS, Nov 16, 2013/ — This is not science-fiction; this is not even from a James Bond movie. This is reality. Toronto-based luxury bespoke tailoring house Garrison Bespoke has launched the first high-fashion bulletproof suit!
Launched last week with a live ammo field-testing event at the Ajax Rod and Gun Club in Toronto, the three-piece suit from Garrison Bespoke atelier boasts of lightweight bulletproof material equipped with carbon nanotubes created using nanotechnology.
The material was originally developed to protect the US 19th Special Forces in Iraq. What Garrison Bespoke offers is thinner, more flexible and fifty per cent lighter than Kevlar, which is traditionally used for bulletproof gear.
The suit can stop bullets shot from a handgun and also protects against stabbing – the carbon nanotubes harden on impact preventing a knife from penetrating.
"After receiving requests from high-profile clients who travel to dangerous places for work, we set out to develop a lightweight, fashion-forward bulletproof suit as a more discreet and stylish alternative to wearing a bulky vest underneath," said Michael Nguyen, co-owner and bespoke tailor of Garrison Bespoke.
With the Garrison Bespoke bulletproof suit starting at $20,000, the price is steep. But, there is already a waiting list!