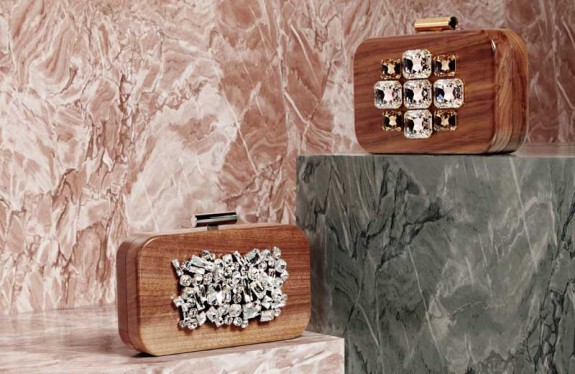 MILAN and NEW YORK, Nov. 6, 2013 /– This winter, accessories brand Devi Kroell glams up your evenings with ultra-sparkly new renditions of their signature wooden clutch.
Embellished with shimmering Swarovski crystals and stone applications, the wooden clutches of the season come in "Gem" and "Cluster" versions in sophisticated fall colors to complement any evening ensemble.
Produced in Florence, Italy, each Devi Kroell wooden clutch is hand-carved from perfectly matured wood, aged for 10-15 years and the completion of a clutch takes three days with three different artisans working on it.
The Fall Winter 2013/14 wooden clutches are available for purchase at Devi Kroell boutiques in New York and East Hampton.
For further details, please visit www.devikroell.com