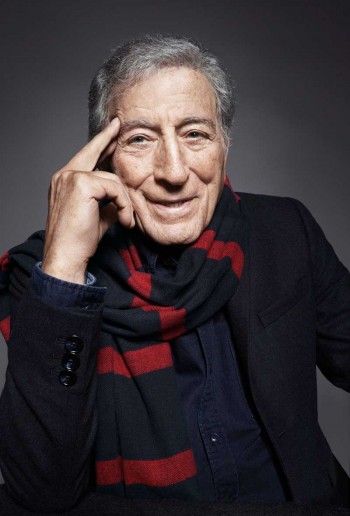 DALLAS, Nov 18, 2013/ — Drawing inspiration from cultural icons dressed in Gap's holiday collection, the brand's global marketing campaign, "Make Love" focuses on giving and spreading love, hope and joy this holiday season.
The new campaign, which includes print, outdoor, direct mail, social and cinema plus new digital content daily, features an influential group of artists and activists who are using their creative talents to make a difference in the world.
Cultural Icons Sharing Love
Tony Bennett in a navy blazer and tapestry scarf, 87 years old and with so much joy to share, his music has inspired genres far and wide, while Cyndi Lauper, dressed in Gap's classic leather moto jacket, and Billy Porter, wearing the men's wool peacoat, remind us that acceptance is one of the best kinds of love through their work on the Tony Award-winning musical Kinky Boots.
Alexandra and Philippe Cousteau, sharing the classic Rugby stripe scarf, carry on their long-standing family legacy by exploring the world and inspiring people everywhere to protect the environment, while actor and designer Waris Ahluwalia wearing Gap's reversible puffer vest and illustrator filmmaker Quentin Jones in a cable turtleneck sweater, both make art together inspiring those around them.
Dressed in a red cable knit pull over sweater, actress Connie Britton and her son, Yoby, redefine what it means to be a family after a three-year international adoption process, while Ethan Bortnick, wearing a heather gray crewneck sweater, makes music history as the youngest pianist to ever headline a concert tour, raising $30 million to help people around the world.
Iconic singer Harry Belafonte and innovative musician Q-Tip, both wearing Gap men's jackets, make peace together through a shared passion for the anti-violence movement, while model Kyleigh Kuhn, dressed in destructed jeans, makes possibilities for young women by putting her earnings toward schools she has founded for Afghan girls.