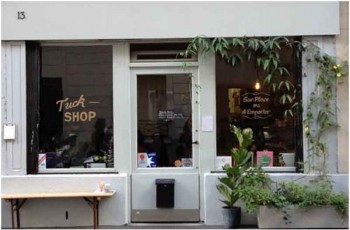 PARIS, Nov 1, 2013/ — One year after being featured in Elle à Table, Vogue.Fr, Be, Grazia, Le Nouvel Obs, Glamour, Elle, Palace Costes, WWD, Harper's Bazaar, Purple Diary, Les Echos… TUCK SHOP, the very first authentic Aussie café in Paris, proves to be undoubtedly a Parisian favorite.
Offering scrumptious vegetarian + vegan fare in a cozy retro-cool decor filled with charm and personality, the Tuck Shop ladies, Stella, Anna and Rain kick off this November their second year with a completely revamped menu of homemade delicacies.
Staying true to its fans, Tuck Shop keeps the much-loved classics (the mozza, cherry tomato, sweet chili 'toastie', the courgette rosemary ginger soup, the 'to-die-for' hazelnut brownies & more…) while offering a much larger range of tasty fusion and vegan options like the 'Bok choy shitake mushroom rice salad. Sure to create a new sensation are the Speciality Wraps like 'Rain's tofu spring rolls' and 'Anna's red beans & rice avocado wrap'.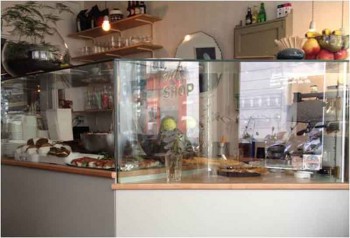 Using always the freshest produce, yummy seasonal veggies are featured in the autumn menu like 'Stella's butternut squash sandwich' with caramelized red onion, feta and babyspinach. And for warming the soul, wholesome soups are proposed like the 'CaldoVerde' and the 'Chinese Tomato Egg Drop'.
Expect the unexpected, Tuck Shop sandwiches are always a discovery, like the 'Brie, cranberry jam, walnut, avocado, the 'Fresh hummus, grilled aubergine and the 'Curried egg, mango chutney'.
TUCK SHOP
Enjoy Dining in or takeaway
13, rue Lucien Sampaix
7501 Paris
Open Tuesday–Friday: from 9:30 am–5pmSaturday
& Sunday: from 11am–7pm
Photos by Paul Mouginot, courtesy of TUCK SHOP