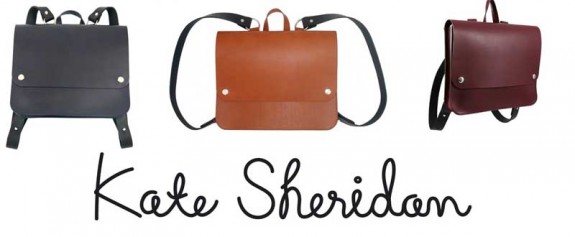 LONDON, Dec 11, 2013/ — Americans call them backpacks, while we interchangeably call them rucksack or backpack in our side of the pond. But, no matter what side of the Atlantic you live, or actually, in any part of the world, the backpack is a timeless, functional and versatile accessory.
With so many brands in the market, Kate Sheridan's collection stands out with its multi-way rucksacks in geometric square screen prints and wax cotton, so not only are they a backpack you can also wear it as a handbag for different occasions.
The Made in England popper rucksacks are made from luxurious Italian soft leather to create a boxy silhouette perfect for everyday use and available in crisp navy, toffee and a rich plum.
So if you want another gift idea, get one of these lusted after bags on your list!
Available online at www.katesheridan.com