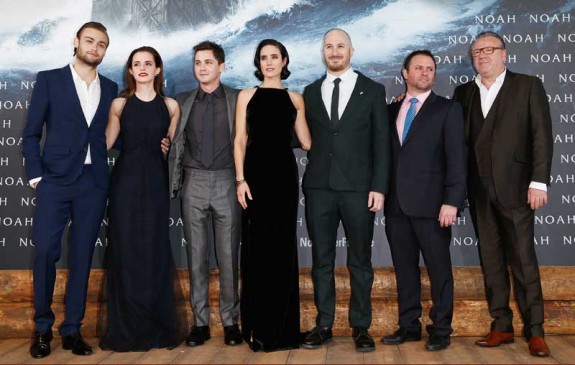 BERLIN, March 14, 2014/ — NOAH has not hit the theaters yet but it is already building a good controversy around it. First, Paramount and director Darren Aronofsky had a spat about artistic differences.
Then, Christian groups made it known that they were unhappy with Hollywood's take on a biblical event. And as of this writing, the film has been officially banned in Pakistan, Bahrain, Qatar and UAE prior to its release as the local government said that it contradicts the teaching of Islam. The film was also banned in Egypt as it violates Islamic law.
Whew!!!
But, this is show business and the show always goes on. Last night in Berlin, NOAH's cast and crew – Darren Aronofsky, Jennifer Connelly, Emma Watson, Logan Lerman, Douglas Booth, Ray Winstone and Scott Franklin (producer) attended the film's premiere at the Zoo Palast.
Photo by Andreas Rentz/Getty Images for Paramount Pictures