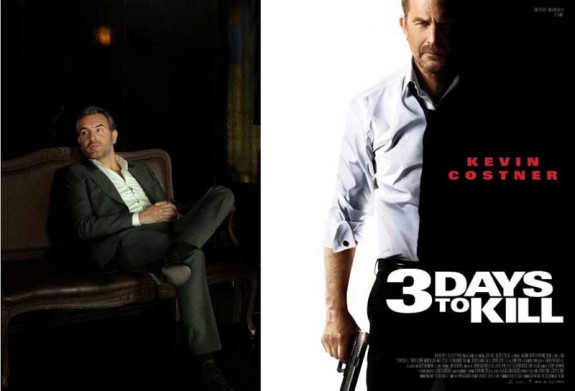 PARIS, Mar 25, 2014/ — Maison Francesco Smalto continues its adventure with the cinema.
After dressing Jean Dujardin in "Mobiüs"and Guillaume de Tonquédec in "Au Bonheur des Ogres", the maison will once again grace the silver screen as it wardrobesTim Roth in "Grace of Monaco" by Olivier Dahan, which will open the next International Cannes Film Festival.
And just last week, on 19th March 2014, movie goers saw Kevin Costner in action in "3 Days to Kill" dressed in Maison Francesco Smalto.
Francesco Smalto is a French bespoke and masculine luxury ready-to-wear label established in Paris by
Francesco Smalto in 1962.
For the last 50 years, and with over 30 artisans and master tailors, Smalto has been perpetuating the bespoke tradition in its Parisian atelier. In 2012, "Francesco Smalto – 50 years of masculine elegance" was published the same year Smalto was received the State-awarded "Entreprise du Patrimoine Vivant" label honouring heritage skills in France.
The Smalto collections are distributed in over 210 retail points throughout the world and on www.smalto.com.
Since 2013, Francesco Smalto is the official tailor of the French Football team – www.lesbleusbysmalto.com.