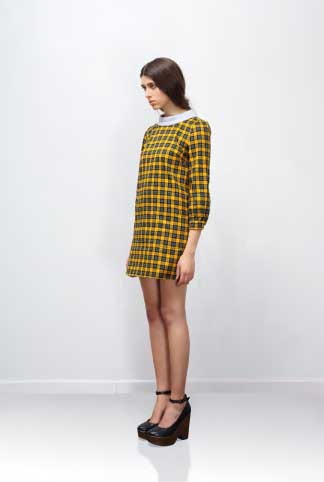 NEW YORK, Apr 15, 2014/ — Michelangelo once said, "Every block of stone has a statue inside it and it is the task of the sculptor to discover it".
For Fall 2014, Parsons graduate Layla Racy paraphrased the great sculptor through actions by being inspired by the fabric and its prints.
"In combining these bold fabrics with comfortable, easy silhouettes, I seek to create a brand that is both whimsical and quirky, yet still with an air of feminine chic," Layla said.
Wearable, modern and sophisticated at the same time, the Layla Racy Fall 2014 collection are meant of Millennials who does not mind to be the center of attention. Strong and bold, the silhouettes make a woman stand out even in a crowd.
The Layla Racy collection is available at Opening Ceremony NY and LA, as well as a few boutiques in NY and Tokyo.
To see the whole collection, go to: www.laylaracy.com.