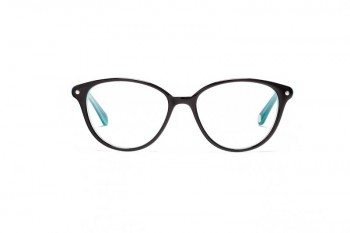 NEW YORK, Apr 15, 2014/ — Ten new styles inspired by powerful and effortlessly chic women everywhere defines perfectly The Essential Collection by Rivet & Sway, the fashion-forward online eyeglass boutique.
Designed for the woman running around town who is always impeccably dressed yet looks effortlessly stylish, the Essential Collection offers five new optical styles and five new sunglass styles that accentuate each woman's ambition and intellect.
Featuring a warm palette of pastels and earth tones (with clever shade names like Tabby Cat, Juneberry and Red Confetti) with hints of bright colors on sharp yet feminine frames, the collection includes: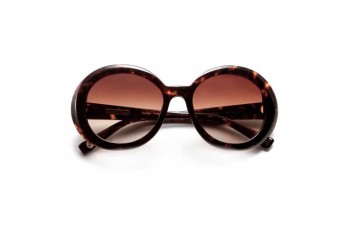 First Edition – A distinctive cat-eye with an inspired palette, this frame is one for the books.
Shift – An easy, oversized square shape that's always flattering and forever in style. (Just slip 'em on and go.)
Match Point – Fall in love-love with this classic round shape that's been updated with a flattened brow and fresh color scheme.
Ampersand – With its sophisticated round shape and rivets dotting each corner, this frame is designed to punctuate your look.
Monogram – Make your mark in these square frames accented with rivets and perfectly preppy colors.
Garden Party – Perfectly round lenses lend a posh air to a playful keyhole bridge and blossoming color palette.
Ambassador – A subtle cat-eye and bowed brow line create a silhouette that's stately and sexy.
Tilda – It's all in the details. An open, airy shape, subtle rivets and uniquely rounded temples are both delicate and self-assured.
Ivy – Curvy angles, classic rivets and a barely-there cat-eye flare put this frame in a league all its own.
Derby – Oversized and oh-so-round with glossy, textured temples, these frames make a statement even from under your most fabulous hat.
The Essential Collection retails between $129 (non-RX) and $199, with additional pairs for $99 each. They will be available for purchase online at RivetandSway.com, in Rivet & Sway's showroom in Pioneer Square in Seattle, Washington and at Caruh Salon in North Seattle.