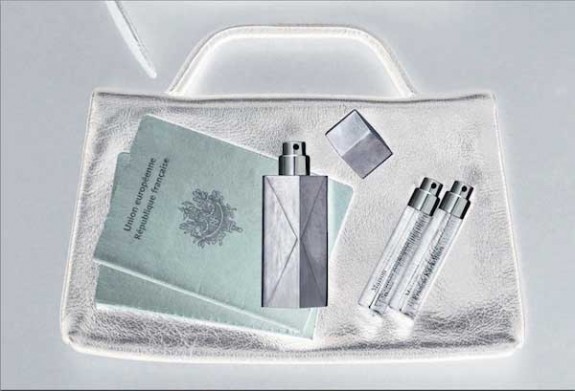 ANTWERP, May 14, 2014/ — GRAANMARKT13, Antwerp's fashionable hangout presents GLOBE TROTTER travel spray case available beginning June 2nd at the Graanmarkt13 boutique.
Like most inventions, Globe Trotter was borne out of necessity. In 2013 Francis Kurkdjian went around the world three times, hopping from continent to continent for a total of 25,000 miles travelled.
Boarding times, flights, jetlag – feeling like it should be daytime in the middle of the night and vice versa… Kurkdjian started thinking about a convenient, eye-catching travel accessory.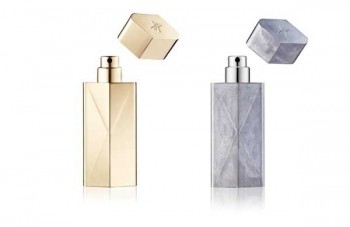 The result is a traveller's companion for all time zones, a special case to cradle the perfumer's olfactory visions – the GLOBE TROTTER – travel spray case.
Globe Trotter – travel spray case
available from June 2nd at Graanmarkt13
zinc or gold edition
0,37 fl.oz., refills sold separately in boxes of 3
fragrances available: Aqua Universalis, Aqua Universalis Forte, APOM Femme, Lumière Noire Femme, OUD, Amyriss Femme.
Francis Kurkdjian was not born in Grasse, neither is he the son of a perfumer. As a child, he studied the piano and classical ballet. At the age of 15, he decided to become a perfume designer and made sure that he attended all the right classes to take him to ISIPCA, the International School for future perfumers.
In 1995, he was just 25 when he signed his first fragrance: Le Mâle for Jean Paul Gaultier. He went on to create many more fragrances for the worlds of fashion, beauty and luxury.
In 2001, while he continued to work for international laboratories, he opened his own workshop for custom-made perfumes. In 2003 he worked closely with other artists, signing a number of joint projects, and since 2006, several olfactory installations. In 2008, he is named Chevalier of Arts and Letters.
In September 2009 he opened Maison Francis Kurkdjian in Paris.