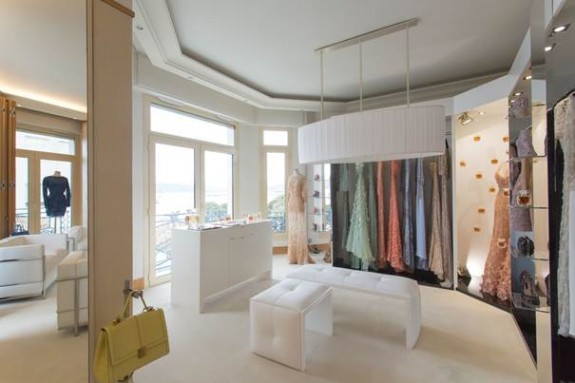 PARIS, May 13, 2014/ — On the occasion of the 67th Cannes Film Festival, ELIE SAAB will be present with a suite at the Martinez Hotel.
Open by appointment only from Wednesday 14th May to Saturday 24th May 2014, the "ELIE SAAB SHOWROOM" is at Suite 330-331 (3rd floor) of the MARTINEZ HOTEL located at 73 LA CROISETTE in Cannes.
In a luxurious setting that spans 110 square meters, actresses and celebrities will be able to choose between the Haute Couture, Ready-to-wear and Accessories collections for their red carpet appearances.
For this season, the newly released version of the ELIE SAAB fragrance, L'Eau Couture will be unveiled, giving the opportunity for all to experience ELIE SAAB Le Parfum in all its versions.
The suite will be made available to press for filming requirements, as well as sample requests and celebrity fitting appointments. It will also be offered as a location for fashion and photo shoots.