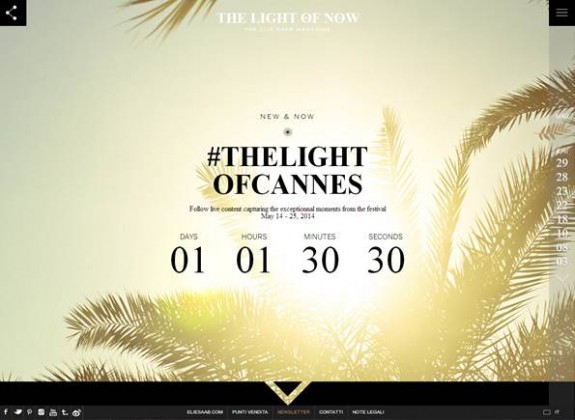 PARIS, May 13, 2014/ — For the duration of the Cannes Film Festival, the ELIE SAAB online magazine "The Light of Now" presents #TheLightofCannes, a transformation of the magazine into a platform for live content and exclusive, daily news directly from the Croisette.
A private tour of the ELIE SAAB suite at the Martinez Hotel, guest interviews, behind-the-scenes views of red carpet preparations and up-to-the-minute red carpet news…magic moments captured in the Festival spotlight as well as the Côte d'Azur sunlight.
The content will also be published on ELIE SAAB's social media pages and accessible via the hashtag #TheLightofCannes.
Watch the #TheLightofCannes trailer here: www.lightofnow.com