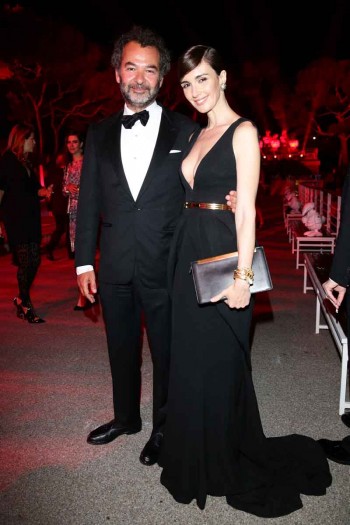 CANNES, May 25, 2014/ — After raising a record-breaking $35 million for research to fight against HIV/AIDS, attendees to the 21st edition of the amfAR gala gathered at the Hôtel du Cap-Eden-Roc in Cap d'Antibes for the after-party sponsored by Moncler.
This is the second year in a row that Moncler has sponsored the after-party. As Remo Ruffini, Chairman of Moncler commented, "We are extremely proud to be able to help raise funds for amFAR's 'Countdown to a Cure' project, the goal of which is to find a cure for AIDS by 2020. The enthusiasm and participation of all the guests supporting this cause made the atmosphere a truly special one".
The most highly anticipated event of the Cannes Film Festival, the amfAR gala is attended by a veritable Who's Who of fashion and cinema. This year, to raise funds, Carine Roitfeld organized a fashion show featuring "red" garments designed by international brands and designers, including Moncler Gamme Rouge. The whole collection sold for US$3 million.
Red was also the theme for Moncler's display on the breathtaking terrace of the Eden-Roc, where the after party was held. To mark the occasion, lighting effects turned the colour of the trees, rocks and water to red. In addition, an installation of 18 giant red statues representing Mon-Duck, the Moncler duck mascot, brought the grounds of the Eden-Roc to life.
Saving the best for last, as a party favor, Moncler gifted all the guests a pair of sunglasses from the new Moncler Lunettes collection, launched last year with the collaboration "Moncler Lunettes featuring Pharrell Williams".