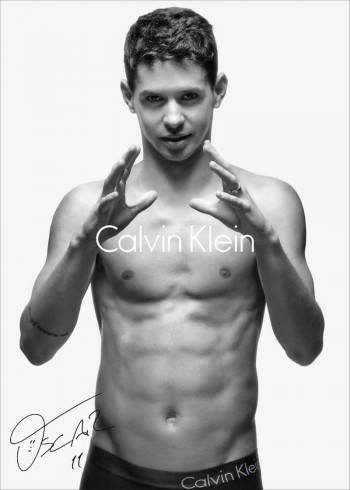 NEW YORK, May 15, 3014/ — For the first-ever dedicated Brazilian advertising campaign, Calvin Klein Jeans and Calvin Klein Underwear will be represented by Brazilian soccer star Oscar Emboaba.
Especially created for the Brazilian market, the campaign was shot by photographer Daniel Jackson in London, England – where Oscar Emboaba plays for the English Premier League's Chelsea Football Club (Chelsea FC).
The black-and-white, sporty and masculine advertising visuals feature Oscar in the brands' iconic jeans and underwear styles.
"I am very excited to be featured in this special Brazilian campaign for Calvin Klein Jeans and Calvin Klein Underwear, because I love wearing their designs," said Oscar. I have always been a fan of the Calvin Klein brand and I am proud to be able to represent it."
The campaign will be featured in high-impact outdoor executions and travel-related locations including key airports throughout Brazil; TAM and GOL airlines' in-flight videos and magazines; approximately 300 bus shelters and 200 digital street clocks in São Paulo; and, about 350 branded taxis in Rio de Janeiro.
The campaign will also be seen in print publications, where it is planned that the ads will garner over 400 million impressions spanning major Brazilian newspapers and magazine titles, such as GQ and VIP. The advertising imagery will also be featured on several of Brazil's major sports websites, such as ESPN and Placar, as well as popular online news sources, including Globo, Folha de São Paulo, Terra, UOL, and Google.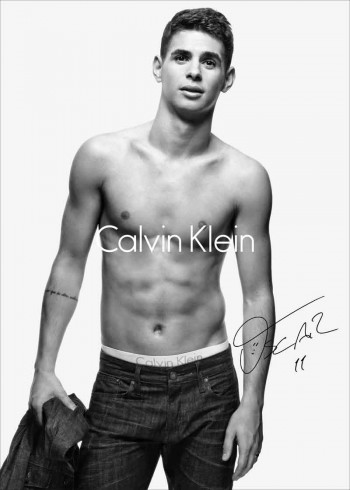 Additionally, the campaign will be utilized for outdoor advertisements and in-store visuals in London, home to Oscaar Emboaba's Chelsea FC team.
Brazilian-born Oscar Emboaba plays attacking midfielder for Chelsea FC and will soon be traveling to his home country to play for the Brazilian National team in the 2014 FIFA World Cup Brazil™ games which begin on June 12, 2014.
The launch of this campaign in Brazil also marks the activation of the global omni-channel campaign – "show yours. #mycalvins" – a multi-tiered initiative that maximizes the conversation around Calvin Klein Underwear by leveraging existing consumer behavior to show the iconic Calvin Klein waistband.
Conceived to inspire consumers to join the conversation, "show yours. #mycalvins" is an image-driven initiative which simultaneously taps into the power of the pop culture "selfie" phenomenon and the reach of key digital influencers.
The advertising imagery featuring Oscar Emboaba will be added to the official digital hub of the initiative at mycalvins.calvinklein.com.
EDITORIAL CREDIT: Brazilian soccer star Oscar Emboaba to be featured in Calvin Klein Jeans and Calvin Klein Underwear advertising campaigns in Brazil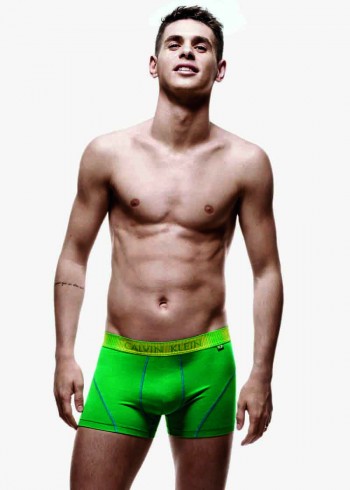 IMAGE CREDIT – AD CAMPAIGN: © 2014 Daniel Jackson
IMAGE CREDIT – PR IMAGE: © 2014 Daniel Jackson