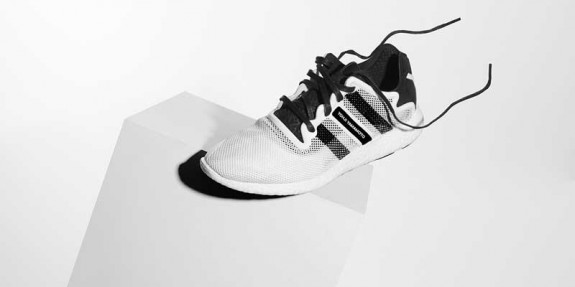 NEW YORK, May 16, 2014/ — Sneakers lovers rejoiced with the confirmation from Y-3 that the limited edition Yohji Boost will be available in Y-3 mono brand stores for $280, released in Japan and Asia on May 23rd and globally from June 12th, 2014.
Limited to 500 pairs worldwide, the Yohji Boost is already a collector's item though it has not hit store shelves yet. This latest sneaker from Y-3 fuses the high-end adidas sport performance BOOST™ technology with Yohji Yamamoto's distinct design language.
The Y-3 YOHJI BOOST is based on the pure boost tooling, which permits a feeling of nothing between foot and foam, allowing the experience of ultimate comfort. Y-3 pushes a minimalistic approach with a pure white style featuring the iconic three stripes – a micromesh top layer with neoprene underlay and nappa leather detailing.
adidas is revolutionizing running and performance with the new BOOST™ technology, developed together with BASF, which provides the highest energy return in the running industry. Consisting of thousands of small energy capsules, BOOST™ stores and unleashes energy more efficiently to the runner.
www.Y-3.com
Photo Credit: Marcus Gaab
@adidasY3
#adidas #Y3 #boost