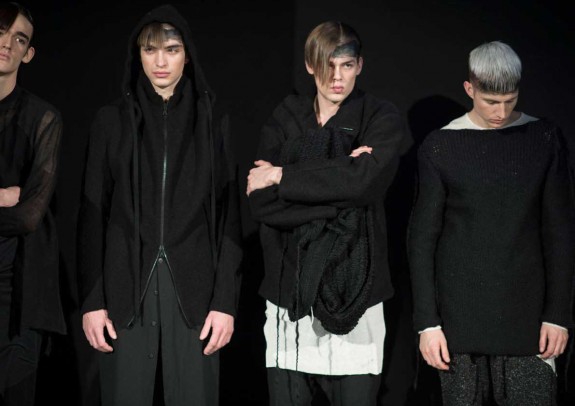 PARIS, Jun 15, 2014/ — For Fall 2014, Antwerp-trained Cedric Jacquemyn focuses on natural fibers such as yak, alpaca, leather and linen.
Using an ancient weaving technique hailing from Uganda, Jacquemyn gets closer to the roots and the essence of clothing – organic raw fiber.
With that raw quality, a certain roughness is expected, and thus there is a slightly tribal feel in the polished urban wear that Jacquemyn proposes for Fall.