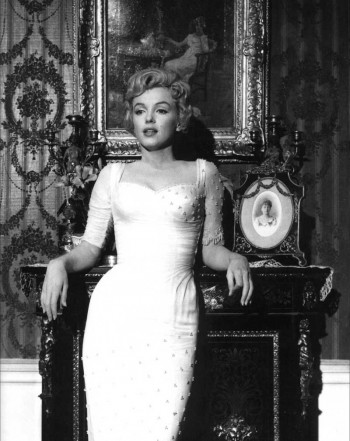 You've stared at fashion blogs more obsessively than Rain Man counting cards, read up on every latest trend, makeup tip and beauty range. But there's one problem – those fashion designs seem unreachably expensive.
Yup, buying a ticket on the fashion train can cost an arm and a leg, and arms and legs never go out of fashion. Pick up the priciest, most up-to-date ranges and, before you know it, you'll be haemorrhaging cash faster than an oligarch at Paris Fashion Week.
But there are ways to keep yourself stylish and keep those purse strings tight. Here's how.
Make your look all-natural
It's easy to slap on makeup and call it a look, but it's also a downright pricey endeavour. Yet, you see it on the street all the time, people plastered in more makeup than sense, illuminating dark roads with their bright orange foundation.
You're better opting for a more natural look, but first you'll have to reverse some of the damage inflicted on your skin from over-application of cosmetics.
To gain cleaner, acne-free pores, try out Proactiv, a three-step system that aims to give you clearer skin. Apply it for a while and you'll be able to leave the house with minimal makeup at minimal cost.
Go DIY
If you're checking out all the fashion blogs, you'll know your Vivienne Westwoods from your Jean Paul Gautiers, and you'll know what makes them unique – their personal style.
These tireless creators could take something as simple as a piece of fabric and have it exude a personality lacking in less fashion conscious minds.
While you might not have that same prodigious sight for top fashion, you can make your style your own. This could be as simple as modifying a piece of clothing you picked up on the high street or, if you're feeling extra adventurous, making an outfit from scratch.
Even if you don't like your first few attempts, keep bashing away and you'll soon have clothing that even Gautier would be proud of.
Understated for maximum impact
Think of those glamour greats – Marilyn Monroe, Elizabeth Taylor, Raquel Welch. The one thing that's made them such timeless fashion icons is their understated elegance.
With minimal colour patterns and a sharply defined dress sense, these people looked great without it even seeming like they tried.
For an elegance that doesn't have to jump on the fashion train, vie for one of these more timeless looks. Whether your dress is from a major designer or not, you'll find your minimalist style will look good wherever you are.