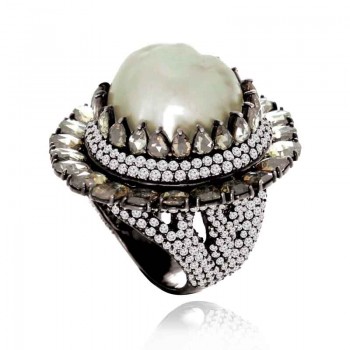 Fine jewelry by Sutra is a fresh take on classic designs, inspired by the luxurious motifs of the Edwardian era, and infused with the contemporary, electric edge of the Art Deco period.
Sutra pieces are stunning and artistic, an instant favorite of the effortlessly chic modern woman.
Born into a family of jewelers, Sutra designer Arpita Navlakha's love affair with jewelrybegan at a younger age than most.
"One of my earliest memories is being fascinated bythe color of certain gemstones, the way light changes their appearance," says Arpita.
"Surrounded by beautiful jewelry from such a young age, I knew very early on that Iwould like to one day create jewelry myself."
Aside from a lifetime of informal training, Arpita is also a graduate of GIA, the prestigiousGemological Institute of America, who's alumni can be counted among many of today's top jewelry company's.
"To me, jewelry is wearable luxury – it becomes part of us when we wear it, and it sharesin our lives," says Arpita. "I am always inspired when I think of the joy my jewelry bringsto people when they wear it."
In a very short time since its founding, Sutra jewelry has become a hit in Hollywood. Jessica Simpson, Halle Berry, Hilary Swank, Sofia Vergara, Sandra Bullock and Rihanna are just a few of the celebrities who have walked the red carpet in jewelry by Sutra.