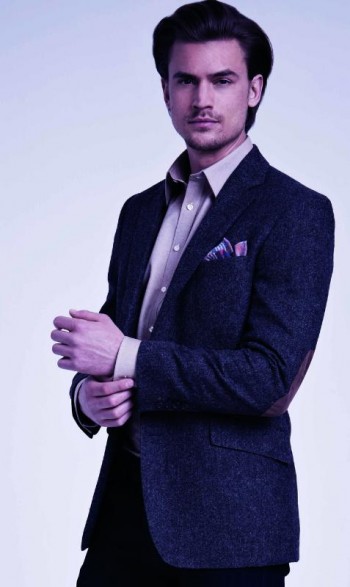 NEW YORK, Aug 23, 2014/ — Reinforcing its position as the authority in luxury shirting, Thomas Pink launched its highly anticipated Independent shirt for men early this month.
The perfect combination of innovative design, impeccable tailoring and practical functionality, The Independent features a distinctive collar that has been engineered to stay in place under a blazer without the support of a necktie.
"Men's dress codes and personal style preferences have more variation than ever. As a result, a tie is not always a required accessory to formal dressing. Looking smart however, is a constant," said Alyssa Mishcon, President for Thomas Pink North America. "The Independent offers a solution for customers who do not require a tie, but do have high sartorial standards."
Deprived of the foundation of a necktie, most collars will collapse under the weight of a blazer. However, the Independent's exclusive construction ensures the elimination of collar flaccidity against virtually any jacket or vest.
To achieve the Independent's feat of tailoring, Thomas Pink designers fashioned a semi cutaway collar to stand three millimetres deeper than the standard variations, added more interlining to strengthen the collar and reshaped the leaf edge. From the initial design concept to final quality testing, the whole process took six months to complete. The result is a collar that stands perfectly on the collar bone even when worn unfastened.
The Independent is made with an overriding attention to detail that ensures it wears beautifully in every sense. Fabricated from two-fold, 100-thread-per-inch cotton, the shirt is soft and silky to the touch, yet extremely durable. Its slim fit cut with contoured side panels is shaped to flatter while the slightly shorter length allows it to be worn untucked. The Independent also features the signature "Pink" detailing at the hem and split yoke across the shoulder for comfort and style.
Offered in a choice of poplin, twill and oxford weaves as well as range of seasonal colours, the Independent easily transitions between casual and formal looks. The Independent shirt is available at Thomas Pink boutiques nationwide for $195.00.