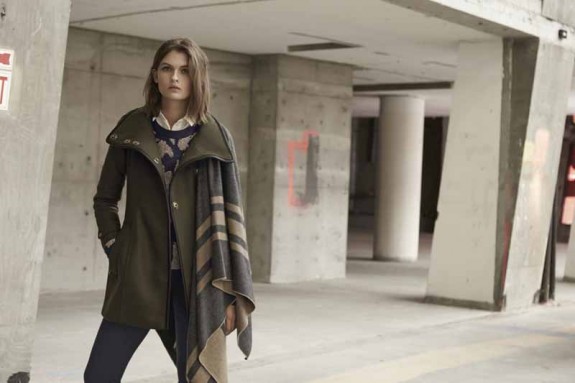 Heirloom-worthy pieces like quilted coats, blanket wraps and pleated plaid skirts give fall's weekend-wear an outdoorsy heritage-style spin is the rage for Fall 2014.
If you prefer just a sample of the great outdoors this fall, the easiest way to try out the trend is adding a hunting-style jacket.
Try a classic quilted one in a deep brown (complete with a bright lining) and wear it over everything – we love it with a laid-back tee and a plaid skirt. Michael Michael Kors Quilted Jacket $138 (Available at Nordstrom)
Ready to dive right in? Try a truly heritage-style ensemble that you might wear while you stomp through the woods at your family's lake house (or just throw on for brunch).
Combine a classic coat with leather trim and a pair of riding pants over a tried-and-true sweater and add a cozy blanket wrap to tie things together. Burberry Waltford Coat, $1,295; Tarnock Pants, $350; Blanket Wrap, $995 (Available at Nordstrom)
It doesn't get much more classic than a black Hunter boot – give the autumn staple a refresh with a translucent leg. Hunter Original Clear-Leg Boot, $250 (Available at Nordstrom)