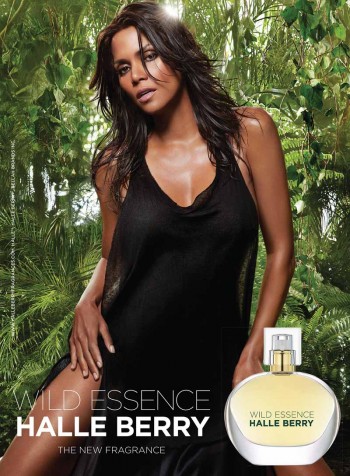 NEW YORK, Aug. 21, 2014 / — Introducing Wild Essence Halle Berry, a new fragrance that captures the sensual essence of a women in nature … beautiful, modern, sexy, yet always desirable.
"The essence of a woman is in body and soul and becomes more sensual in nature," says Halle Berry, "so with my newest fragrance I wanted to go deep into the rainforest where I could capture the primal richness of nature in an effortless scent." "I love the idea of creating a fragrance that will allow women to connect with nature, through perfume."
THE ESSENCE
Introducing an incredibly, fascinating fragrance composition. Wild Essence is an amazing multifaceted floral, featuring a top that is a sparkling burst of light fresh citrus.
Inspired by Halle's raw natural beauty, Perfumer Claude Dir ingeniously blended the top notes with a floral heart bouquet of freesia, linden blossom, white rose and cotton flower that provides a brightness, while wrapping this rich depth and texture with white patchouli and sandalwood for a sophisticated contrast.
THE PACKAGING INSPIRATION:
To capture the simple yet dynamic brilliant rays of sunlight, and the clarity and effortlessness of droplets of water gleaming in a lush rainforest, the warm fragrance shines in a luminous glass bottle reminiscent of a pure droplet of water, topped with a transparent cap.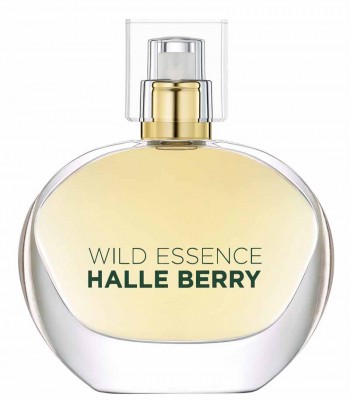 To continue to visually convey the fragrance's unique intrigue and naturally inspired beauty, the carton evokes sensual natural rainforest elements with a sophisticated hanging foliage print.
THE CREATIVE: HALLE EXPERIENCING NATURE
In the tantalizing advertising campaign photographed by Cliff Watts, Halle Berry becomes one with nature for her latest fragrance Wild Essence.
As always, Halle shines when surrounded by nature's gifts, she embraces the rainforest as her very own.
The enticing, sexy campaign powerfully captures the sensual connection between Halle and nature, magnetized by the enveloping strength of scent.
HALLE BERRY WILD ESSENCE
Wild Essence Halle Berry captures the primal essence of nature. Inspiring women to connect with their true sensuality and embrace their instinct.
FRAGRANCES NOTES: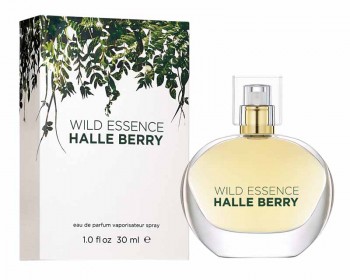 Top: Sicilian Bergamot, Juicy Black Currant, Mandarin Zest
Mid: Freesia in Bloom, Linden Blossom, White Rose
Dry Down: Silk Musk, White Patchouli, Crystal Amber, Sandalwood Bark
Fragrance Genre: Sparkling Multi-Floral
Credits:
Perfumer: Claude Dir
Fragrance House: Givaudan
The Halle Berry Wild Essence Collection:
Wild Essence Eau de Parfum 1.0 fl. oz / 30ml SRP: $28.00