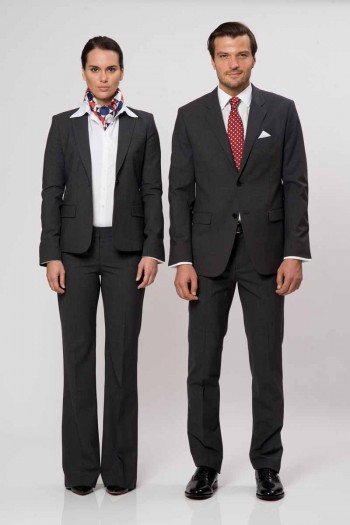 NEW YORK, Sep 11, 2014/ — After a highly successful unveiling of her Spring 2015 collection, designer Reem Acra another impressive collection – the uniforms for The American University of Beirut Medical Center
Known for her elegant and glamorous designs, dressing some of the world's biggest celebrities, Reem Acra designing medical personnel uniforms might sound like coming out of left field.
Yet, taking a deeper look, AUBMC has been a constant thread throughout Reem Acra's life in Beirut. Starting with her birth there at the hands of famed obstetrician Dr. Fayez Sweidan, the young Reem spent her days running the halls from her mother's office in the Family Medicine Department to weekly lunches in the hospital's famed coffee shop.
Her father, as chairperson of the Department of Environmental Health, encouraged his children to partake in discovery, and thus inspired her brother, Sari Acra, M,D, MPH (class of 1989) , to study medicine at AUBMC.
Today, Ms. Acra is thrilled to play a continuing role in the AUBMC's growth and expansion by creating a custom designed line of uniforms for its dedicated staff.
Reem Acra said, "The AUBMC is near and dear to my heart. Not only is it a beacon of education and a premier center of healing, but I also literally grew up on the campus with both my parents working there at one time or another, and my brother studying there. The AUBMC played a major role in my life in Beirut, so I am honored to have the opportunity to design and produce these elegant uniforms, to aid in recognizing a staff that is at the heart of this caring institution."