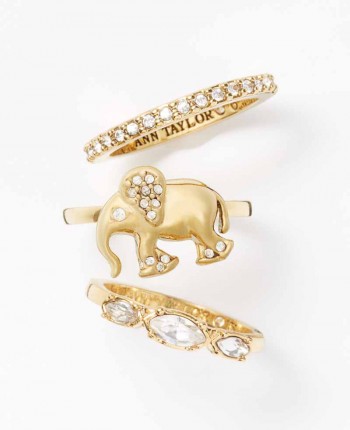 NEW YORK, Nov 22, 2014/ — Give a gift that gives back!
As part of Ann Taylor's annual partnership with St. Jude Children's Hospital, the brand has created a limited-edition elephant charm jewelry collection.
Available in-stores and online on November 11, 50 percent of the purchase price will benefit St. Jude's.
Ann Taylor has chosen the elephant because:
Elephants are believed to bring good luck
Elephants have a high retentive memory; symbolic of the medical research performed at St. Jude
Elephants live in families, and if something happens to one family member, the community adopts the affected family for life; symbolic of how St. Jude takes care of families whose children are affected by deadly diseases
Elephants live for a very, very long time