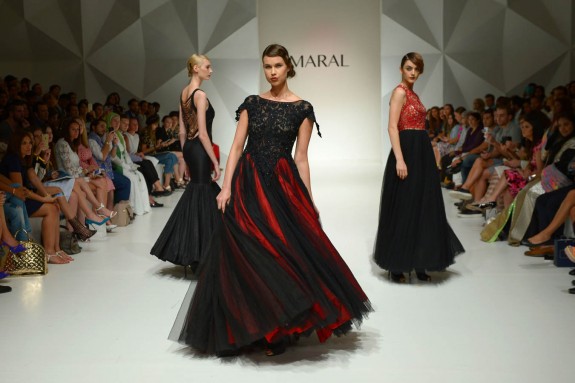 DUBAI, Apr 14, 2015/ — From the Fashion Forward Dubai press notes:
Maral's Design diary
Finding the right balance between the traditional classics and the modern contemporary, 'Maral– is not about what to wear is about how to be different and stand out and of course being elegant.
Each and every ensemble is an amalgamation of distinct separates that can be worn in various permutations and combinations. Each design she makes is aesthetically fashion forward.
Maral, by love
Designer has a very simple methodology in life and it reflects on her design, she believes in Love and you clearly can see that in her collection.
Photos by Ian Gavan/Getty Images for Fashion Forward