Following a WWD Clio Image Awards nomination for their last venture offline, Byronesque.com, the digital authority in "contemporary vintage" and subculture is going offline once again, this time with New York City's champion of independent contemporary fashion, Hotoveli, and creating a pop-up installation featuring Marina Abramović and Michèle Lamy.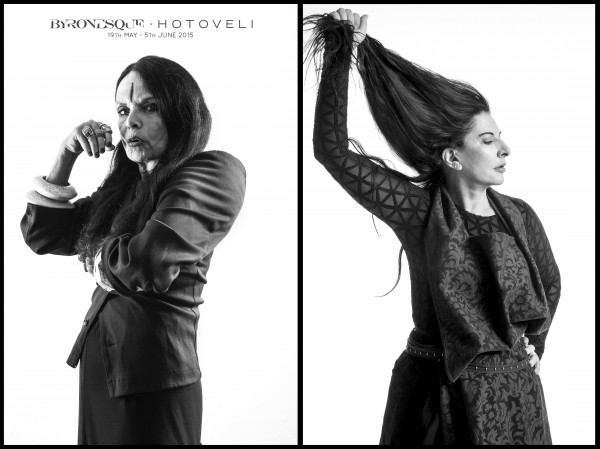 Sharing a love for the rebellious side of designer fashion, Hotoveli opened its doors to Byronesque this past two weeks from May 19 to June 5 with a carefully edited collection of iconic designs that changed the course of fashion history. The collection—featuring 100 vintage pieces by the most provocative minds in fashion from the late '70s to the late '90s, including Alaïa, Comme des Garçons, Yohji Yamamoto, Martin Margiela, Vivienne Westwood & Malcolm McLaren, Jean Paul Gaultier and Alexander McQueen—has been curated by Byronesque's Editor-in-Chief Gill Linton with the owner of Hotoveli, Michael Adjiashvili, and will, for the first time, include men's as well as womenswear.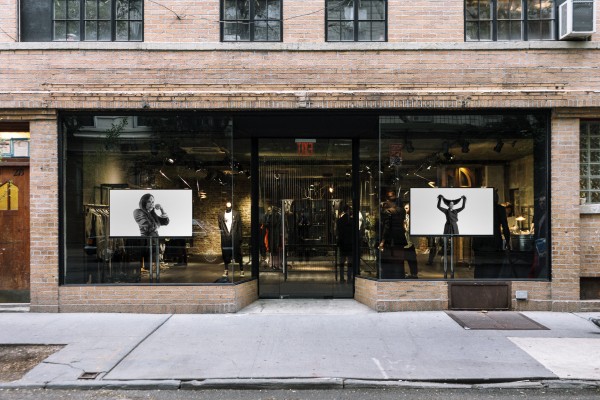 The collection has been sourced through Byronesque's extensive global network of retail partners and private collectors. Highlights include pieces from the personal collection of Yohji Yamamoto's creative director, Irene Silvagni (a current member of the Byronesque advisory board), hard-to-find Comme des Garçons from dot.COMME in Australia and early Supreme collaboration pieces from musician James Lavelle (Mo' Wax / U.N.K.L.E), which will be released during the second week of the installation. The offering will be presented in a special, custom-designed structure installed inside Hotoveli that creates the illusion of a separate space within the shop. Key pieces will be held separately in the shop's back room for serious vintage collectors who are interested in the special and unusual. Along with the knowledgeable Hotoveli staff, shoppers looking to play dress-up will have the Byronesque team on hand to help them figure out how to style pieces from the vintage collection along with the current-season designs that are available at Hotoveli.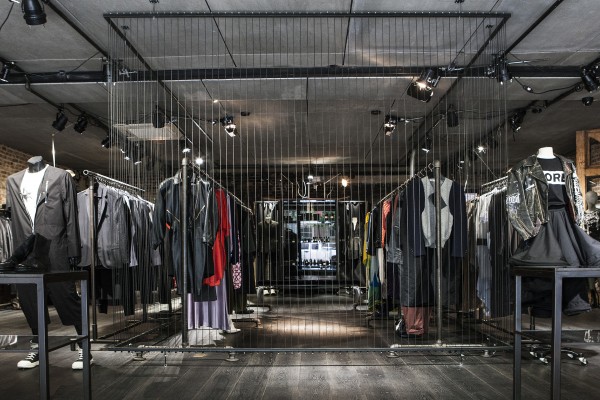 Brought together by their love of vintage design and subculture, and its relevance in contemporary fashion, this collaboration marks the first time that the two companies are partnering.
"Hotoveli is a perfect fit for us," Byronesque's Gill Linton says. "It's one of the last remaining stores with integrity and a history rooted in independent culture. Michael's input as we put our collection together has been inspiring; he really pushed us. We like that."
And, speaking about Hotoveli's experience with Byronesue, Adjiashvili says: "Vintage brings decades of creation into the present. It has a great value to fashion as it not only showcases how the past meets the present, but also shows the influences of today's designers. Byronesque has a well-curated and focused collection that compliments the story that we tell at Hotoveli."
The Byronesque x Hotoveli two-week-long boutique installation is open until the end of day on this Friday, so make sure to grab that special vintage item that you have been lusting after.
Photo Credit: Cory Dawson